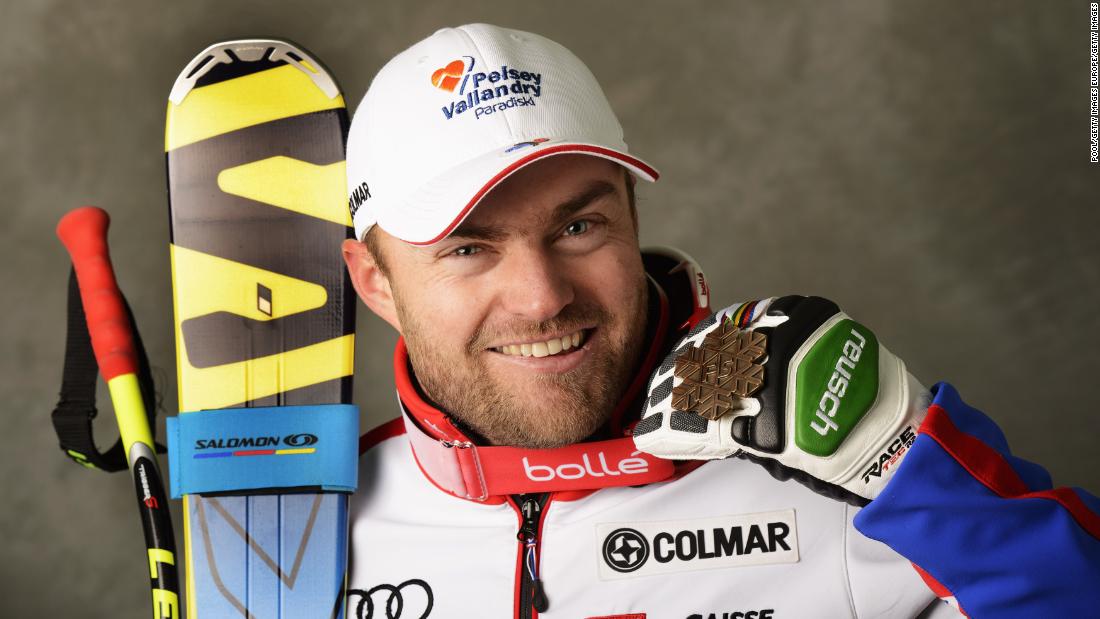 (CNN)American ski great Lindsey Vonn led tributes to French ski racer David Poisson who died after a crash in training.
The 35-year-old speed specialist, who competed for France at the 2010 and 2014 Winter Olympics, was training in the resort of Nakiska in Canada Monday.
"This is devastating," tweeted Vonn, America's most decorated skier. "My deepest condolences to his family. Rest in peace David."
The French Ski Federation said in a
statement
it was "devastated" and added that it would release more details surrounding Poisson's death "as soon as possible."
"President, Fabien Saguez, National Technical Director and all of the sports and administrative staff of the Federation, join the pain of his loved ones in these particularly difficult times," the statement read.
'So sad'
America's two-time Olympic champion Ted Ligety wrote on Twitter: "Deeply shocked and saddened about David Poisson. Feeling for his friends and family."
The U.S. Ski Team also sent its condolences: "So sad to hear that David Poisson passed away after a training crash today in Canada.
"Thoughts and love to his family, friends and @FedFranceSki teammates."
Swiss ski star Lara Gut said Poisson's "smile will be missed."
Poisson, who came from Annecy, finished seventh in the downhill at Vancouver 2010 before coming 16th at Sochi 2014.
He also won bronze in the downhill at the 2013 World Championships in Schladming, Austria.
His French teammate Thomas Mermillod-Blondin, also from Annecy, wrote on Instagram: "Tonight I think of you, David! Our friend, our friend, our colleague, our model, the smile of the group, the quiet strength… I think of your closest family. So sad to know you're gone."
Ce soir je pense à toi David! Notre pote, notre ami, notre collègue, notre modèle, le sourire du groupe, la force tranquille, la droiture et la justesse d'un mec en or… Je pense à ta famille la plus proche! Tellement triste de te savoir parti! Je pense à vous les gars sur place et suis de tout coeur avec vous. #davidpoisson @adrientheaux @fayed_guillermo @yoclarey @blaise_gzndnnr @briceroger @maxmuzat @giraudmoine_valentin @xavfournier @sorrelstephane @nicoraffort @bricebottollier et tout le staff 😔🌠
French biathlete Simon Fourcade
wrote
: "So many good times spent at your side … We will miss you."
Journalist Gernot Bauer remembered Poisson's reaction after clinching his bronze medal in Schladming four years ago.
"Will never forget the sparkle in his eyes after taking bronze in DH Schladming 2013," he
posted
.
Poisson was training for the next races on the men's World Cup circuit, which are set to take place in Lake Louise, Canada, on November 25-26.
More from this publisher HERE