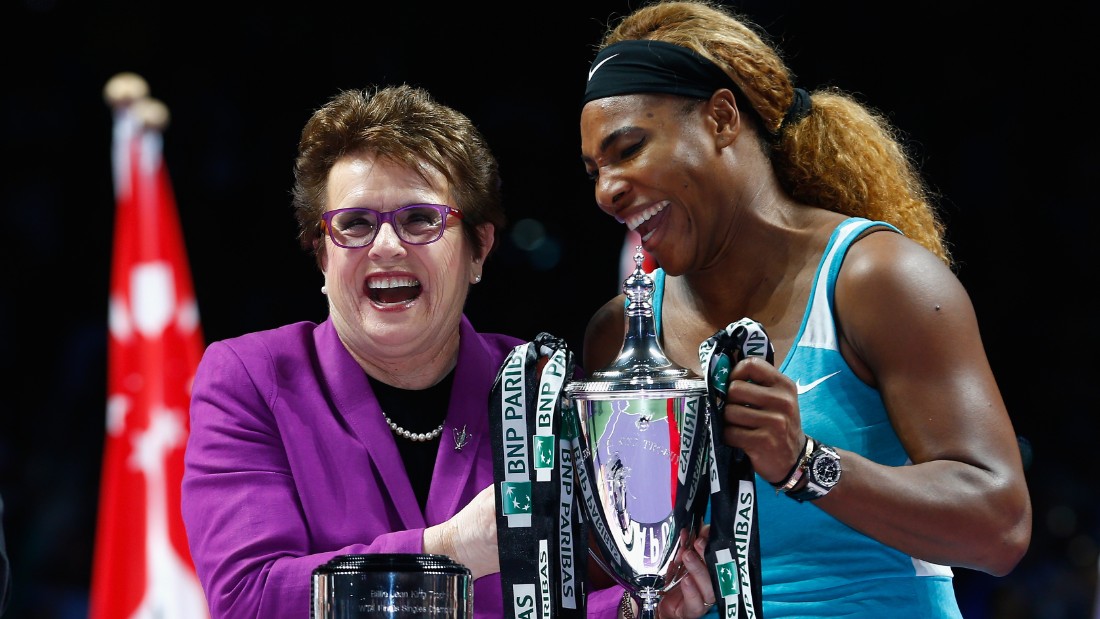 (CNN)Here is a look at the life of tennis champion and activist Billie Jean King.
Birth place: Long Beach, California
Birth name: Billie Jean Moffitt
Father: Willard J. Moffitt, engineer for a fire department
She is the founder and first president of the Women's Tennis Association (WTA).
As head of the World Team Tennis (WTT) League, she became the first woman commissioner in professional sports.
She remained friends with "Battle of the Sexes" opponent Bobby Riggs off the court until his death in 1995 of prostate cancer.
More from this publisher HERE