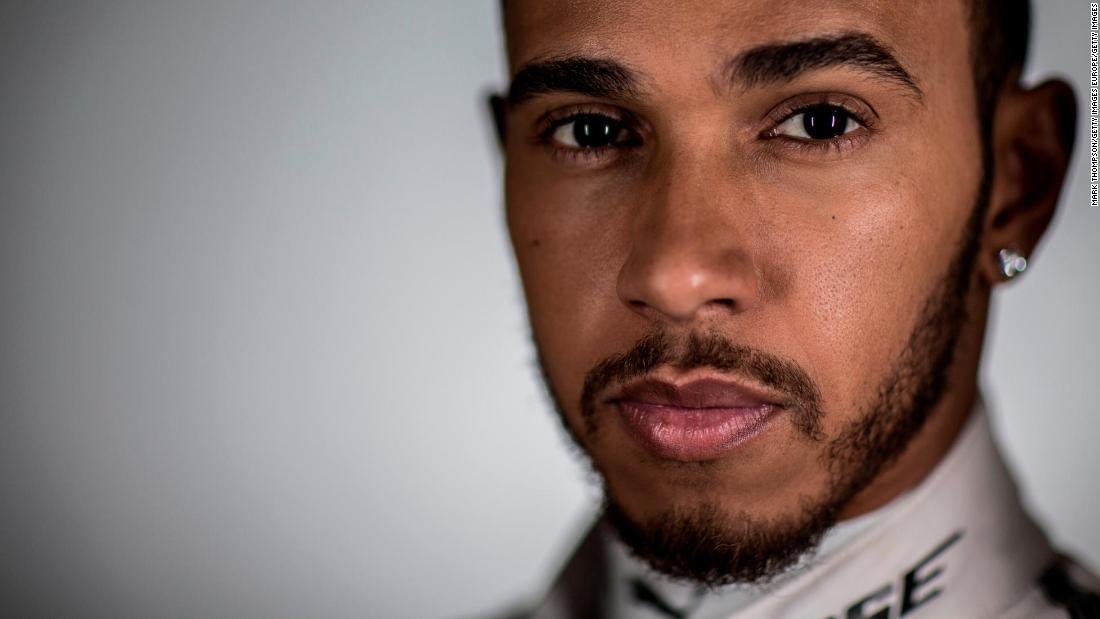 (CNN)Even by his high standards, 2017 has been a remarkable year for Lewis Hamilton.
The Mercedes driver clinched his fourth world title with two races to spare
at the end of October
after a series of dominant displays behind the wheel.
Hamilton's sublime speed in qualifying and race craft has drawn plaudits from every corner of the F1 paddock, but the Briton believes it was his psychological edge over Sebastian Vettel that ultimately helped him defeat the Ferrari driver.
"The mental side of things was key to this year," Hamilton told CNN's The Circuit.
"That really is the case for a lot of top athletes competing. It's the smallest thing, we're talking about small percentages. I think that's really, for me, been the biggest difference between us."
The pair were tightly matched for much of 2017, with Vettel holding the upper hand for the first half of the season before Hamilton unleashed a blistering run of form, winning five times in six races to turn a 14-point deficit into a 66-point lead in the space of eight weeks.
"I think I came to the team with a good energy but my work ethic is so much better today — so I would have applied that at the beginning," he said.
"I probably would have five championships right now, but I wouldn't change it for the world. Losing the championship last year enabled me to be the driver and the man I am today."
Hamilton insists that he didn't learn from how Rosberg went about his business last year. "No. Zero," was his swift reply when asked.
"I'd say probably the only teammate I've ever really learned something from would have been Fernando (Alonso) — it was my first year in F1," he said, referring to his teammate at McLaren in 2007.
"After that, I would say I was able to have the experience, so I never felt I was taking anything from another driver. I was just always trying to enhance and unlock my own abilities."
Chasing Schumacher
A decade on from his rookie season, Hamilton's experience has propelled him into rarefied F1 territory.
He is the first British driver to win four world titles and is only the fifth driver in history to achieve the feat, joining Vettel, Alain Prost, five-time champion Juan Manuel Fangio, and Michael Schumacher, who claimed seven.
Aged 32, the German's benchmark is realistically within the Briton's grasp, but Hamilton is coy about his prospects.
"I'm not thinking about that. I can't envisage me being around for seven but I also can't say never," he said.
"You've just got to enjoy the ones you have … I can't believe that I've got four. Of course I want to win more but if I don't win another championship would that be the end of my life? No. I'm gonna do other great things."
For now, it's time to bask in the glow of a historic year when he secured his place among the all-time F1 greats and earned the adulation of his peers.
"The respect I have received from certain drivers is something I really, really appreciate because naturally you want to be respected by your peers … because I have that respect for other people that I race with," he said.
"To hear that reflected and reciprocated, that's a great feeling."
More from this publisher HERE