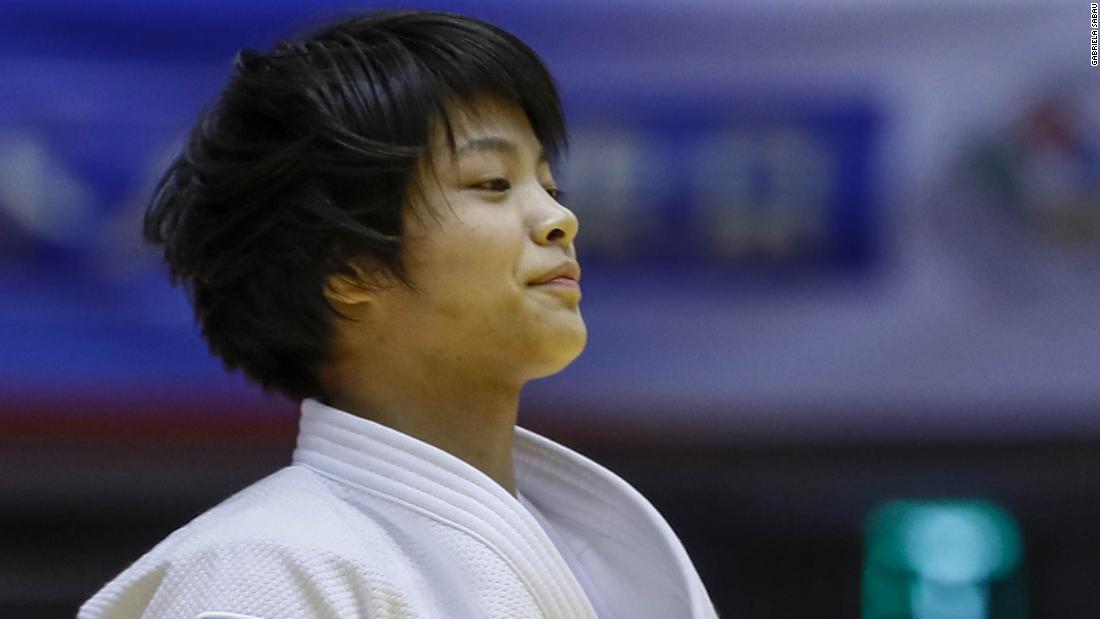 Tokyo, Japan (CNN)They are Japan's unstoppable brother-sister act. The two rising stars of a sport this country holds in a vice-like grip.
The "Abes."
Two explosive young athletes who are taking the sport of judo by storm and look set for greatness as the Tokyo 2020 Olympic Games appear on the horizon.
Hifumi and Uta Abe, 20 and 17 respectively, both took gold medals at the Tokyo Grand Slam on Saturday, whetting the appetite of fans who hope to see both competitors on top of podiums again in the future.
Japanese dominance is the the norm in judo and the opening day of this two-day event was no different. The hosts claimed all seven gold medals on offer, with four of the finals contested between two Japanese judokas.
In total, the hosts won 22 of the 29 medals available on Saturday.
But it was the Abe siblings who stole the show, with Uta cast in the headline role.
She cemented her reputation as the sport's wonderkid, adding a first grand slam triumph in the -52kg category to the junior world title she picked up earlier this year.
Uta delivered a crushing victory over compatriot Rina Tatsukawa with an ippon seoi-nage after just 45 seconds of the contest.
"I am very, very happy to have won this Tokyo Grand Slam," she said after collecting her medal. "This was my main target for the year, and with it being one of the last events of 2017, it's a great way to end the year."
Uta became the youngest ever winner of a grand prix event in February, coming out on top in Dusseldorf while she was still in high school.
And her exploits spurred on her older brother, who came into the weekend as a world champion in the -66kg category and lived up to his billing.
"I saw my sister win her final before I fought. Her victory meant I was even more motivated to win gold," he said after a hard-fought win over Joshiro Murayama in the final.
Hifumi has now won his last 28 matches, although his admiration for his prodigious younger sister is clear.
"If she had won and I hadn't, then even though I'm the older brother, it would have been me looking up to her," he said.
The Abe siblings boast rich judo heritage. Their uncle is Tadahiro Nomura, who won three consecutive Olympic gold medals in the -60kg category between 1996 and was crowned world champion in 1997.
Japanese men's head coach
Kosei Inoue
was unconcerned by Ono's withdrawal, saying its more important for him to be in peak condition ahead of major competitions such as the 2019 World Championships, which will be staged in Tokyo.
"He made the correct judgment in pulling out," said Inoue, himself a three-time world champion and an Olympic gold medalist in 2000.
"He doesn't need to peak right now. I want Ono to be in top shape and awe the judo world when I matters."
More from this publisher HERE