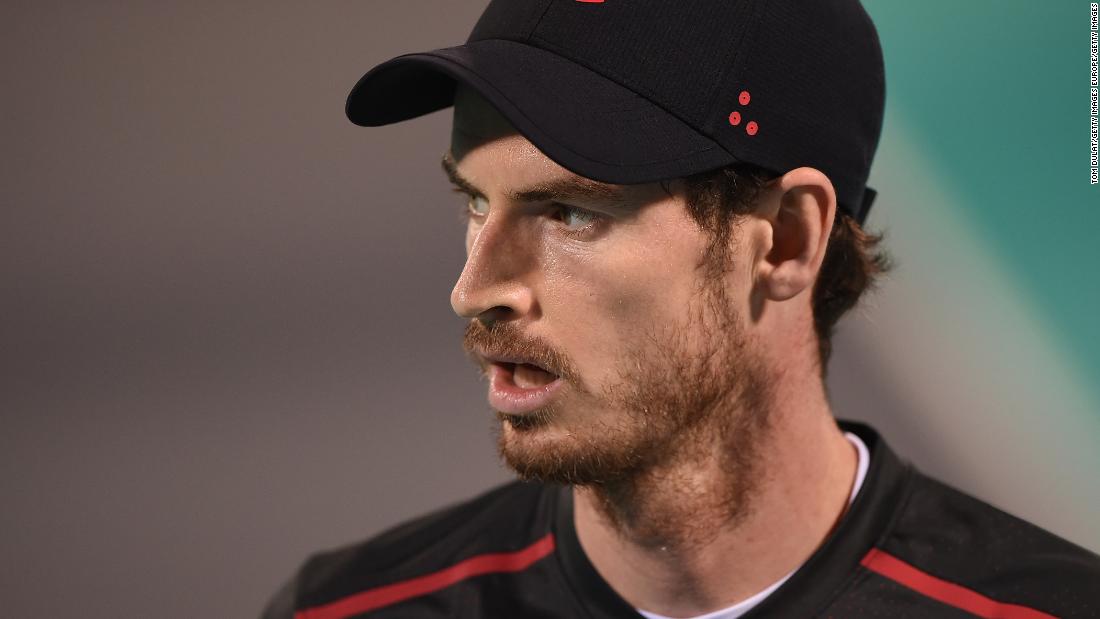 (CNN)Former world No.1 Andy Murray, who has not played competitively since July because of a hip injury, has withdrawn from the Australian Open.
"Sadly I won't be playing in Melbourne this year, as I am not yet ready to compete," said Murray in a tweet on the Australian Open Twitter feed Thursday. "I'll be flying home shortly to assess all the options."
Murray, now ranked 16th in the world, attempted a return at the US Open in August but pulled out two days before the start of the tournament and his only on-court appearances since have been exhibitions.
"I've obviously been going through a really difficult period with my hip for a long time and have sought council from a number of hip specialists," Murray wrote on Instagram earlier this week.
"Having been recommended to treat my hip conservatively since the US Open I have done everything asked of me from a rehab perspective and worked extremely hard to try get back on the court competing.
"Having played practice sets here in Brisbane with some top players unfortunately this hasn't worked yet to get me to the level I would like so I have to reassess my options. Obviously continuing rehab is one option and giving my hip more time to recover.
"Surgery is also an option but the chances of a successful outcome are not as I high as I would like which has made this my secondary option and my hope has been to avoid that. However this is something I may have to consider but let's hope not."
More to follow.
More from this publisher HERE