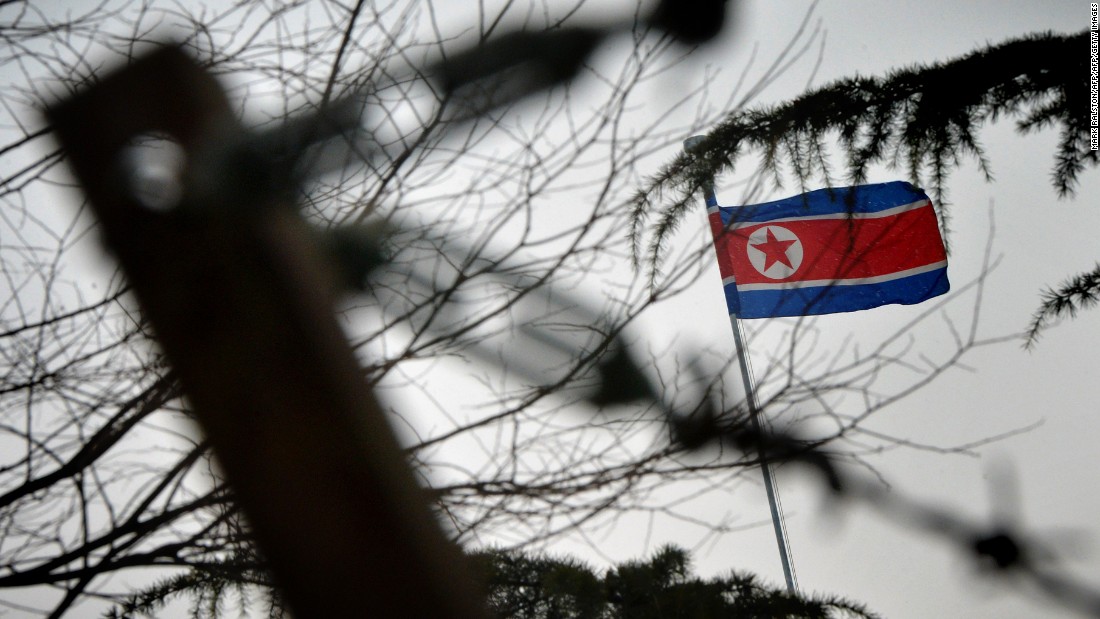 (CNN)A North Korean state newspaper is celebrating the country's leader over the resumption of face-to-face talks with the South, saying Kim Jong Un's policy to improve relations were "brilliant" for "national reunification."
The article in state newspaper Rodong Sinmun said recent high-level talks "proved again that there is no problem unsolvable if the North and the South pool their efforts."
The talks, held at the border village of Panmunjom in the Korean Peninsula's heavily fortified Demilitarized Zone, were the first face-to-face discussions between the two counties in more than two years.
The Rodong Sinmun article stressed the importance of "easing the acute military tension" between the North and the South, and of "creating a peaceful environment" on the Korean Peninsula to produce a "climate favorable for national reconciliation and reunification."
"It is the most positive policy for reunification, as it correctly reflects the immensely increased comprehensive national strength of the DPRK, … the prevailing situation and the ever-growing desire for reunification," the article said, using the acronym for the North's official name, the Democratic People's Republic of Korea.
The peninsula has been split between North and South since the late 1940s after World War II, and the Korean War of the early 1950s technically is still ongoing, as no formal peace treaty has been signed.
The article concluded that North Korea "will open the door of dialogue, contact and travel to anyone in South Korea, including the ruling party and opposition parties, organizations and individual personages of all backgrounds, if they truly want national reconciliation and unity."
Earlier this week, South Korean President Moon Jae-in said his goal during his term is to move Pyongyang toward denuclearization and to "solidify peace."
Sides to negotiate North's Olympic participation
This week's thawing of relations came after Kim, in a New Year's Day address, said he wanted his country to compete in the Olympics. His statement was seen as an olive branch after a year of aggression, with Kim overseeing advancements in Pyongyang's nuclear and long-range missile technologies.
After Tuesday's discussions, the two nations released a statement agreeing the North would send a high-level delegation to February's Games including "athletes, a cheering squad, and art troupe, a visitors' group, a Taekwondo demonstration team and a press corps."
The sides are set to meet again Monday at Panmunjom to discuss the North's Olympic participation. The South said it would send a deputy minister for culture and arts, an art director at the Korean Symphony Orchestra and a Ministry of Unification director.
The North said it would send a director of its arts and performance bureau, a conductor, the leader of North Korea's orchestra and an orchestra administrator.
The International Olympic Committee will hold a meeting January 20 — with delegations from North and South Korea — to decide on the participation of North Korean athletes in the February 9-25 events.
Despite climate and terrain favorable for participating in cold-weather sports, North Korea hasn't sent a delegation to the Winter Olympics since 1992. (The Winter and Summer Games were hosted in the same year until 1994.)
Since the 1988 Games, North Korea has participated in every Summer Olympics. It took home seven medals during the Rio Games in 2016.
More from this publisher HERE